Global giving campaign
Please support our global giving campaign! Your donations will go a long way in furthering our work. Click below:
Economic Empowerment for Women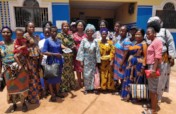 Individual supporters – partners:
ESWA receives regular monthly donation's  from individuals.  We call these people, partner members.
They simply give instruction to their banks and set up a standing order to our UK Natwest Bank (Account No: 13931571 sort code: 60-12-02)or our Nigerian First Bank (Account No: 3024217610).
This kind of support really makes a huge difference in our work, it enable us to manage and direct resources into programmes as needed.
If you are a UK tax payer we can get an additional 25% from the government on top of your donation. For example  if you donate £100 to ESWA – We claim Gift Aid of 25% from UK government to make your donation £125 at no extra cost to you.
Please support us today.
donate a ONE-OFF amount or set up a standing order of £2 or more to our UK natwest bank account no: 13931571 sort: 60-12-02
buy ticket and attend our champagne high tea event which sometime offer more unique activities.
invest in our lending operation for a good % return. CLICK HERE TO EXPRESS YOUR INTEREST.
sign up to our membership – offering your skills to the service of edo indigene. CLICK HERE to EXpress Your interest.  
OUR Supporters over the PAST YEARS:
In

2015

with donation from Christ Church (C of E), London, UK. ESWA now have a qualified Pediatric First Aid Instructor.

2015,

a newly established recruiting firm; Home Angels Nig. Ltd has chosen ESWA as its social cooperate commitment.

2013

with grant support from London Borough of Harrow we trained 30 women on financial literacy using Made of Money modules.

2012

with grant support from NHS we offer Healthy Eating (African Food) in Rayners Lane Estate, Harrow.

2010

with lending capital secure through London Rebuilding Society, ESWA launched and now running its UK savings/lending scheme for working mothers.

2009

 Implementation partner; enterprise training programme for market women in Benin City. funded by UNDP.

2005

with grant support from the French Embassy Nigeria 'social development funds', ESWA built and now running a  crèche / nursery facility for low income working mothers in Benin City.

2000 to 2009

ESWA received and manage various small grants in the UK to run projects for our local community in London UK and in Edo State, Nigeria.